an
important movement
in Canadian World Music
World renowned violinist and composer Lache Cercel and his Roma Jazz Ensemble
Lache Cercel is the creator of a new genre of music called Roma Jazz. His musical ideas have been presented in concerts performed on three continents. The goal of his music and performances are to create a dialogue between musical cultures.
The flare and passion of traditional Eastern European melodies with swingin' jazz harmonies.
He calls his fusion Roma Jazz or Roma Swing. In the tradition of Django Reinhardt and Stephen Grappelli, Cercel lays classical and improvisational jazz alongside traditional renderings, which makes for a phenomenal sound.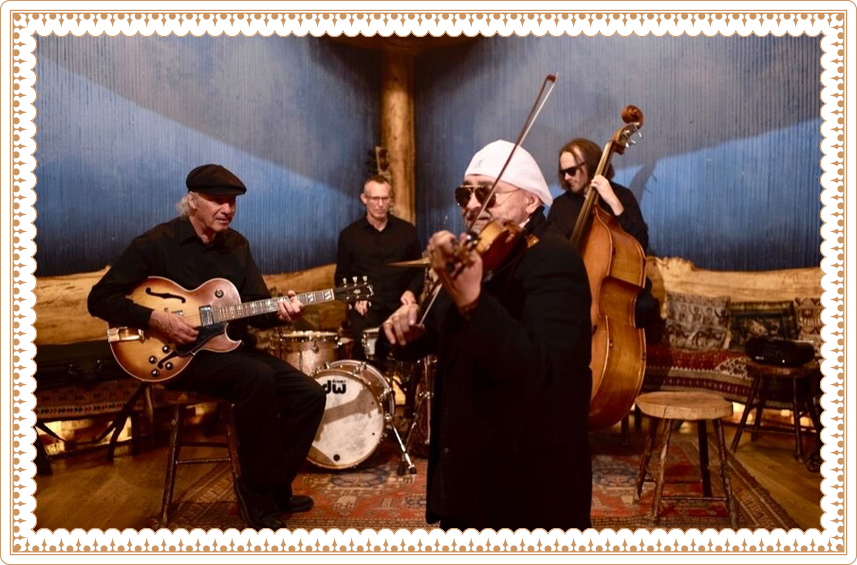 Roma Addition to the World Music
African and European music encountered each other in 19th century America, unfortunately because of slavery. The mixing of these very different approaches to music led to the creation of many new styles including blues, jazz, rock, etc.
Completely independent of this, the music of India was spread to Persia, Europe and the Middle East, again due to slavery. These were the Roma people, whose music took on characteristics of whatever area they migrated to, creating many styles, e.g. Flamenco. The crosspollination of these two streams started when Django Reinhardt heard jazz recordings in France in the early 1930's.
The music later became known as "Gypsy Jazz".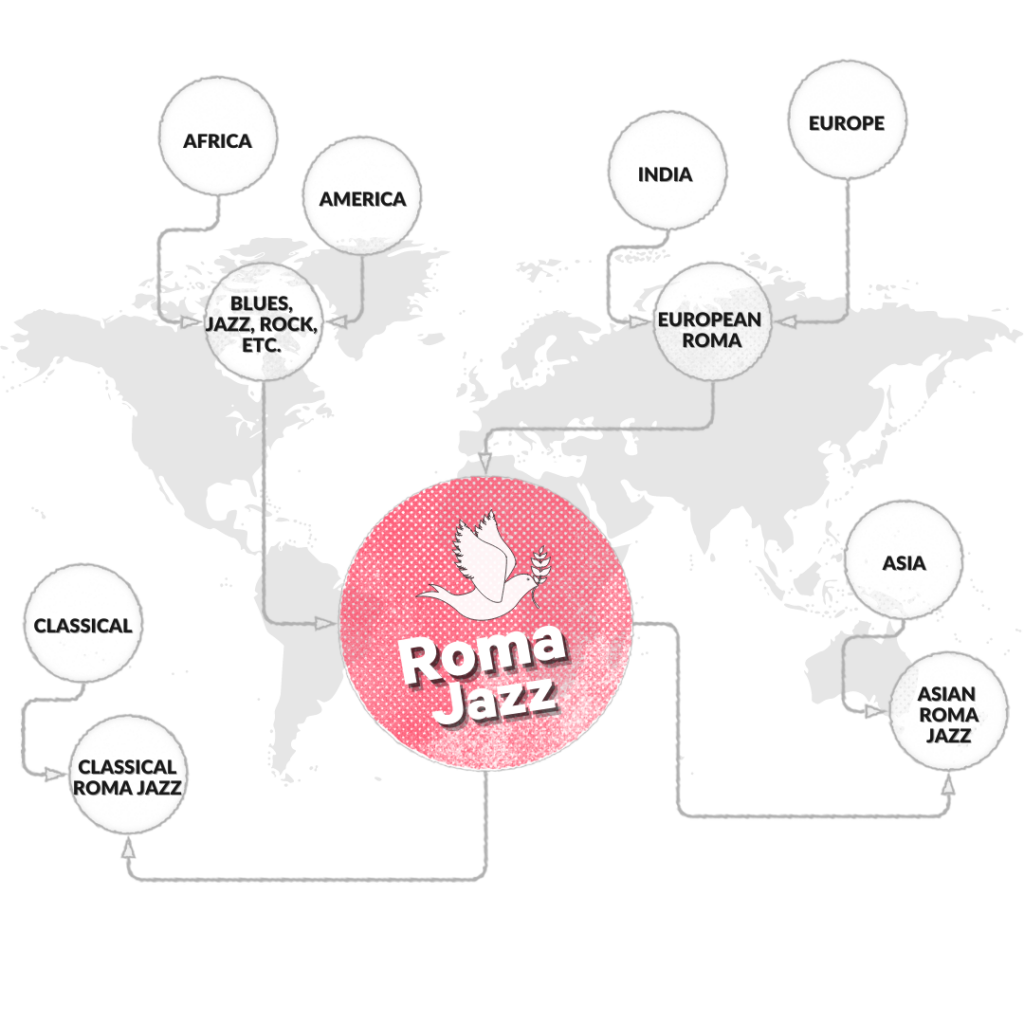 lessons are a way to pass on knowledge and carry on musical traditions.
Lache believes in the inspiring and transcendental nature of the performing arts – great music can take us out of the everyday world into a new imagined realm that helps us better understand the human condition.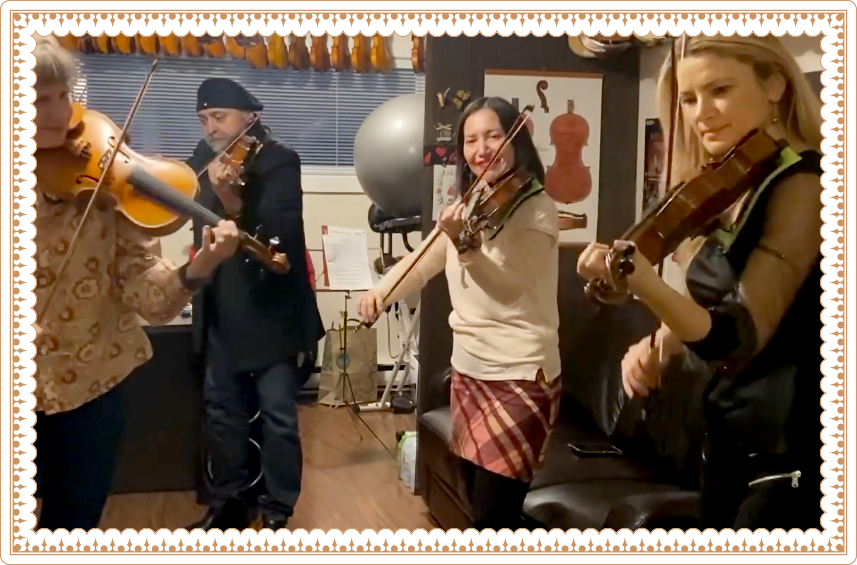 Lache's shows are a beautiful mix of Roma inspired music and modern jazz. He finds diverse talent everywhere and includes the most unlikely combinations that somehow work. 
The Roma Swing Ensemble
The band is the latest chapter in an important movement in Canadian World Music and are available to perform for any event along with an impressive roster of guests.
Workshops and Classes
Lache Cercel is available for private lessons in Vancouver. With over 30 years of career experience, Lache has refined his teaching methods to achieve excellent results.